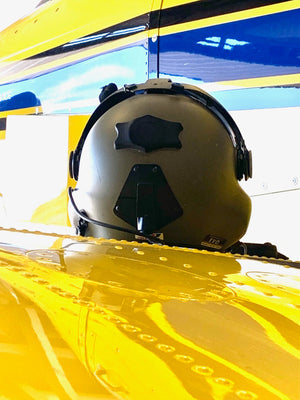 WHAT IS HELCHOCK?
Helchock is a two-magnet flexible rubber mount system designed to stow helmets, tablets, and anything else you can think of in the field and at home.

"PATENT PENDING"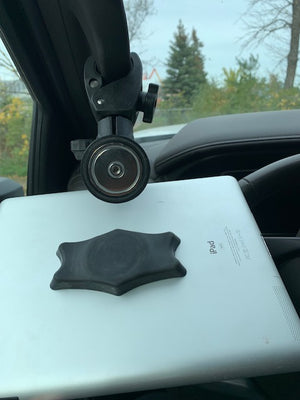 helchock flat on a tablet
Clamp Anywhere
Mount in seconds
No more bulky clamps
FLEXIBLE RUBBER MOUNT
The helchock magnetic carrier is made from a flexible epdm rubber that allows it to stick to any object; curved to flat. The same carrier can be used on a helmet to a tablet. The Helchock rubber mount is attached to the surface using 3m VHB tape so ensure a good non damaging hold.
Limited space - No problem
EPDM RUBBER DESIGN
- The Helchock is manufactured with an EPDM slip-resistant rubber with a concave surface to conform to any shape helmet.
- 3M VHB tape secures the Helchock to the helmet to ensure a secure, non-damaging bond.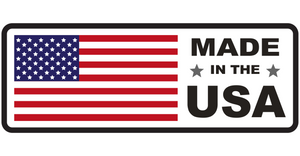 MIDWEST MANUFACTURING
All Helchock parts are manufactured and assembled by Bruckman Rubber Company in Hastings NE. and Amberican Designs, LLC. in Jamestown, ND.
HELCHOCK YOUR HELMET NOW!
The HELCHOCK is made for everyone who has a helmet, anywhere, anytime.
Multi- use mount
No special holders per device
Hands free in the vehicle
Throw it on the metal building have your guys take it to the rig.
STRONG MAGNET WARNING!!!

The neodymium magnets we sell are extremely strong.  They must be handled with care to avoid personal injury or damage to the magnets.

Click HERE to read safety information before making a purchase.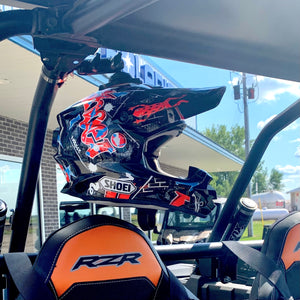 Hang Time
Get it Off the seat
Helchock Magnet Weight - 7.4 oz / .208 kg